Save the best easy weight watchers chicken recipes with SmartPoints to your board on Pinterest and try these recipes at any time later!
18. Buffalo Chicken Tenders
Weight Watchers SmartPoints: 7
Check the recipe here
17. Slow cooker Sour Cream and Onion Chicken
Slow cooker recipes are nice, especially recipes with weight watchers smart points.
This has got to be one of the easiest meals to put together and has become a family favourite. It's very creamy and goes well with wild rice or potatoes. The recipe doubles nicely for larger servings.
Check the recipe here
You are reading this post, you are probably interested in trying the Weight Watchers Diet. As a beginner, you might struggle with planning your diet in advance. Just get yourself this 14-Day WW Freestyle Diet Meal Plan created for busy people, and never worry about what will be your next meal tomorrow!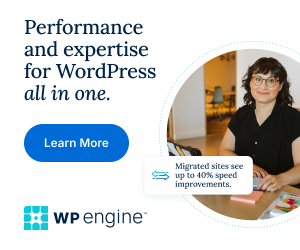 16. Baked Ranch Chicken Recipe
A real treat for the fried chicken lover, this healthier Baked Ranch Chicken is amazing! Juicy and tender with a delicious ranch seasoned crust, each serving is just 5 Points.
Check the recipe here
15. Crispy Parmesan Chicken Strips – 5 smartpoints
Check the recipe here
14. Skinny Lemon Glazed Chicken, Sweet, and Sassy
This spectacular, sweet and spicy lemon glazed chicken will make your taste buds sizzle! Studies show that eating spicy food is good-for-you. It's one of my favourite ways to make chicken! Each serving has 256 calories, 6 grams of fat and 6 Weight Watchers Freestyle SmartPoints.
Check the recipe here
13. Weight Watchers – Chicken Ranch Pasta
I love rotisserie chickens! There's a grocery store where I live, and you can get 2 of them for only $10.00. I think that's a steal. I like using them to make easy recipes like this Chicken Ranch Pasta. The chicken is already cooked, so all I had to do was make the sauce and boil the noodles. Super simple.
Check the recipe here
12. Weight Watchers Chicken Taco Casserole
This chicken taco casserole is too rich and delicious to be so healthy!
Check the recipe here
11. Scrumptious Chicken Fried Rice
Check the recipe here
10. One-Pot Black Pepper Chicken
Check the recipe here
9. Chicken Stroganoff
Check the recipe here
8. Crock Pot Beer Chicken Recipe
Check the recipe here
7. Weight Watcher's Melt In Your Mouth Chicken
Check the recipe here
6. Crock Pot Chicken Noodle Soup Recipe
Check the recipe here
5. Weight Watchers Chicken Enchilada Bake
Check the recipe here
4. Mexican Chicken Pizza with Cauliflower Crust
Check the recipe here
3. Buffalo Chicken Lasagna
It is an incredibly delicious and healthy chicken recipe for weight conscious people that is fairly easy to cook.
Check the recipe here
2. Skinny Garlic Chicken, Wonderfully Easy and Delicious
Each very tender chicken breast has 208 calories, 5 grams of fat and 5 Weight Watchers Freestyle SmartPoints.
Check the recipe here
1. Chicken Satay Skewers with Almond Butter Sauce
Check the recipe here
See all the recipes in the original article.
Affiliate Promotion
MS Health Blog is supported by advertising of the services we know, use and love. Running a successful Website needs funding. If you like the way this Blog looks and you aspire to run your own Blog then allow us to help.




We use Bluehost and SiteGround to host MS Health Blog and derive traffic by posting Tasty Pins on Pinterest, driven by Tailwind. However, no Blog should be without a secure Backup and MS Health Blog relies on BlogVault to provide this peace of mind. And, not forgetting the all-important site security. MS Health Blog is shielded by Sucuri Website Security Solutions.

If you click any of the above links, and make a purchase, we will receive a small commission. At no additional cost to you.
This concludes the current post. It is hoped that you found it interesting, educational or entertaining. Every post published here will have Pinterest optimised Pins to facilitate your sharing. If not visible on the post, the sharing buttons will reveal them.
---
18 Easy weight watchers chicken recipes