The Spoonie Blogger loves a stylish watch. If that timepiece is also a practical, reliable time-keeper then the appreciation will be so much greater. The Gladiator Atlas Elite watch is a perfect example of business and casual style for the man of action.
Gladiator Atlas Elite Mans Watch
The Atlas is a watch for men who yearn for style as well as timekeeping excellence. This full-featured calendar chronograph has a circular case of stainless steel and a quartz movement.
The Atlas Chronograph evokes the macho time of the Roman gladiators. A stylish timepiece that will compliment your hectic lifestyle.
Selling Skills
As an affiliate marketer, you do need to understand basic selling skills. Yes, you do need to promote a good product and I think that with this gorgeous watch, I have that one covered.
You do not need to be pushy or sound sleazy. You do need to be genuine and honest and make it clear that the product you are offering will meet the needs of your potential client.
I am not a natural salesman and I probably never will be. But, I am happy to promote wonderful, exciting products that appeal to me. There is a sense of achievement in arranging a good promotional campaign.
Furthermore, the complex thought processes that need to go into a thorough advertising campaign stretch the mind of this ageing MS-addled spoonie.
And, it is this learning process that helps me to fight the ravages of the debilitating disease that is multiple sclerosis.
Finally, I would urge you to think carefully about climate change. It is completely off-topic but, it concerns me greatly. And it is very important to all of our futures.
So, at the risk of sounding fixated, I will keep banging on about this subject for as long as I possibly can.
Affiliate Promotion
MS Health Blog is supported by advertising of the services we know, use and love. Running a successful Website needs funding. If you like the way this Blog looks and you aspire to run your own Blog then allow us to help.




We use Bluehost and SiteGround to host MS Health Blog and derive traffic by posting Tasty Pins on Pinterest, driven by Tailwind. However, no Blog should be without a secure Backup and MS Health Blog relies on BlogVault to provide this peace of mind. And, not forgetting the all-important site security. MS Health Blog is shielded by Sucuri Website Security Solutions.

If you click any of the above links, and make a purchase, we will receive a small commission. At no additional cost to you.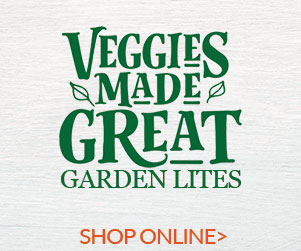 This concludes the current post. It is hoped that you found it interesting, educational or entertaining. Every post published here will have Pinterest optimised Pins to facilitate your sharing. If not visible on the post, the sharing buttons will reveal them.
---
Atlas Elite Water Resistant Chronometer