Trouble concentrating? Can't sit still? Attention Support can help you relax, stay calm, and increase your attention span—all at the same time.
Attention Support
Boost your (or your child's) potential with Attention Support's natural focus boosters without pharmaceutical side effects! All its ingredients were picked for their clinically proven benefits to attention, concentration, calm, and overall self-control.
Calm mind, better decisions
Being calm, focused and making better decisions leads to a greatly enhanced quality of life! Imagine the joy of accomplishing things on a consistent basis. It all starts with giving your brain the nutrients it needs so that its self-regulating processes can keep on top of challenges and allow us to stay focused and productive.
Focus = Confidence
If you or your child could focus better it could mean so much, at school or at work. You could get more done in less time and boost your confidence. This supplement offers you these possibilities, based on the success of its ingredients in kids and adults under controlled clinical test conditions.
Natural and safe for growing brains
Dr. Daniel Amen, clinical child and adult psychiatrist and brain imaging expert, used his extensive experience to carefully select the well-studied ingredients in Attention Support. Working through multiple action pathways in the brain, its nutrients and herbals help our distractible brains stay on track!
Brain Fog Clearing
For anyone who suffers from the brain fog of Multiple Sclerosis or the Fibro fog of Fibromyalgia, this supplement could be a real boon.
Affiliate Promotion
MS Health Blog is supported by advertising of the services we know, use and love. Running a successful Website needs funding. If you like the way this Blog looks and you aspire to run your own Blog then allow us to help.




We use Bluehost and SiteGround to host MS Health Blog and derive traffic by posting Tasty Pins on Pinterest, driven by Tailwind. However, no Blog should be without a secure Backup and MS Health Blog relies on BlogVault to provide this peace of mind. And, not forgetting the all-important site security. MS Health Blog is shielded by Sucuri Website Security Solutions.

If you click any of the above links, and make a purchase, we will receive a small commission. At no additional cost to you.
Recent update: This site is now hosted on the WP Engine – Startup Plan and we think it is great.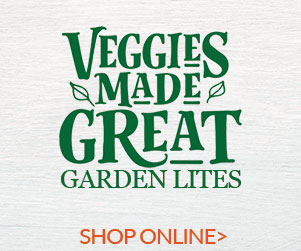 This concludes the current post. It is hoped that you found it interesting, educational or entertaining. Every post published here will have Pinterest optimised Pins to facilitate your sharing. If not visible on the post, the sharing buttons will reveal them.
---
Attention Support to relax and calm the active brain