Sadly, the answer to the Blog Commenting question is probably no. At least, not in the way you may think, or in the way it used to be.
In the early years of blogging, it was the norm to comment on the blogs of well-known, authoritative bloggers in order to leave a backlink to your own blog. This worked very well until Google got wise to the practice.
As is so often the case, the practice was abused by the few, so the majority who did comment responsibly lost out. So, how should we do blog commenting in a positive, responsible way?
Responsible Blog Commenting
There are a few simple guidelines to performing blog commenting in an acceptable manner.
Leave a lengthy detailed comment that adds to the containing post
Never embed a link in the comment text.
Your own backlink should point to a relevant post.
The post you are commenting on should be in your niche.
Limit the frequency of your commenting.
Your comment needs to be conversational and informative. I enjoy reading comments on blogs where the audience is engaged and knowledgable. When you find good comments, they are often more informative and enjoyable than the original post.
By leaving valuable comments, you are establishing your credibility with the blog readers and the blog owner. I shall talk more about reaching out to blog owners later in this post.
Google is in the business of linking to quality content. And, this also extends to blog comments. No, I don't expect your superb blog comment to propel the containing post to number one in the SERPS. But, it will add credibility to the backlink you left with the comment.
Backlinks from blog comments now hold very little rank juice. In fact, short, spammy comments are more likely to harm your ranking score.

Why are Quality Backlinks Important
Obtaining good, quality backlinks is now, since the Google Penguin algoritm update, very difficult.
The whole backlink question is fundamental to all search engine rankings. I shall refer you to Brian Dean's Definitive Guide because Brian Dean is, quite possibly, the go-to expert in link building.
However, backlinks remain the only method for search engines to determine the importance and value of any Website. Which is why Google is placing so much importance on the credibility of the backlinks it uses.
For Joe Blogger and myself, there are really only two ways to acquire quality backlinks and blog commenting is probably not one of them.
Guest Posting
Superb, Valuable Content
Neither option is an easy option. However, acquiring quality backlinks is vital if you want your blog to have any chance of being seen by search engine visitors.
Furthermore, I will continue to ensure my blog content is optimised for search engine ranking, despite my current invisibility. And, Accelerated Mobile Pages are just one of the ways that I continue to pursue that elusive SERPS position.

The value of Guest Posting
Google is tightening it's grip on the Internet World. And, we bloggers must conform or die. Unless we can find and alternative traffic source.
Guest blogging does comply with current Google thinking. But, it is not something a newbie blogger should undertake without a lot of consideration. You will need to:
Find a Blog that accepts Guest Posts
Check the Domain Authority (DA) of this site
Write a good quality post of at least 600 words
Ensure your post content fits the Target Blogs audience
Make sure the post content fits your audience
Reach out to the Blog owner to make your pitch
This will involve a lot of work. Especially for a beginner who isn't familiar with the tools or the protocol.
However, if you are lucky, your post will be accepted and you will have gained a valuable backlink.
But, there is no guarantee that this post will stay in place. The Blogger may change their mind about your guest post for any of a number of reasons. And, your hard-won backlink will disappear without any explanation.
Other Backlinking Stategies
There are quite a few alternative backlinking startegies that you may wish to employ. They all involve diligent work and the use of suitable tools to assist your endeavours.
The first hurdle you will encounter is finding a useable email address. If you are going to start building a meaningful relationship with another blogger, you will need their direct email.
Broken and dead links, infographics Mentions without links
Blog Commenting Today
If you keep up with SEO news, you will know that the Penguin algorithm update frpm Google has completely changed the SEO landscape. One of the most significant changes from the blogger perspective is the way Google now views Blog comments.
Prior to the Penguin update, commenting on a fellow blogger's site was a guaranteed way to get quality backlinks for your own blog. Indeed, many authority SEO specialists recommended setting time aside every day to do your blog commenting.
However, Penguin has removed this option for all bloggers. The "Link Juice" asigned to a blog comment backlink has been dropped to almost zero. Worse, if the comments appear to be spammy, they will attract a negative value.
So, the old practice of commenting on any and every blog you can find, is over. Therefore, you might assume that blog commenting is dead!
Yes and no. The old way is most definitely dead. But, providing you follow some basic guidelines, you can still squeeze a little link juice from a blog comment.
Leave a meaningful comment that adds significant value to the post being commented on.
Your backlink should point to a relevant post on the same topic.
Don't comment too frequently.
Unfortunately, all the blog comments you have spent years acquiring are probably now going to bite you on the behind.
I no longer approve spammy or curt comments on this blog. They serve no purpose here or do the commenter any good now.
However, I have compiled this post because I have spent a lot of time recently trying to identify the reason for my traffic crashing on an old blog.
This is a new blog. Amd, as such has no backlinks to speak of.
Therefore, I can expect to receive very little traffic from Google. However, I still need to generate visitors.
So, enter Pinterest and Tailwind. Not to mention Twitter and Facebook. For the next few months, these will be the only source of traffic for my Blog.
Affiliate Promotion
MS Health Blog is supported by advertising of the services we know, use and love. Running a successful Website needs funding. If you like the way this Blog looks and you aspire to run your own Blog then allow us to help.




We use Bluehost and SiteGround to host MS Health Blog and derive traffic by posting Tasty Pins on Pinterest, driven by Tailwind. However, no Blog should be without a secure Backup and MS Health Blog relies on BlogVault to provide this peace of mind. And, not forgetting the all-important site security. MS Health Blog is shielded by Sucuri Website Security Solutions.

If you click any of the above links, and make a purchase, we will receive a small commission. At no additional cost to you.
Recent update: This site is now hosted on the WP Engine – Startup Plan and we think it is great.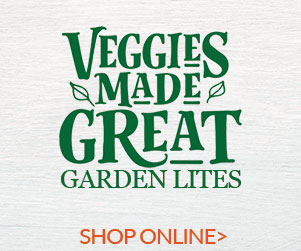 This concludes the current post. It is hoped that you found it interesting, educational or entertaining. Every post published here will have Pinterest optimised Pins to facilitate your sharing. If not visible on the post, the sharing buttons will reveal them.
---
Is Blog Commenting still a way to get Quality backlinks?