No guesswork, no medicine cabinet full of bottles, no research required; this is the all-in-one system. We know how confusing it can be out there, in the supplement aisle or shopping online. "What should I be taking and how much of it should I take?" We decided to answer those common questions with a convenient, cost-saving solution.
Brain and Body Power
Simply put, this is the daily supplement system to provide premium brain and body support. It combines our 3 most essential supplements into convenient pre-dosed packets.
Brain & Body Power combines our daily multi-vitamin-mineral, NeuroVite Plus, with our brain-boosting supplement, Brain & Memory Power Boost, and is completed by our ultra-pure, highly concentrated Omega-3 Power. To make it even easier, we combined each recommended dose into a convenient packet that can be kept in your desk, your purse, or easily packed in your travel bag. Plus, you'll save up to $50 compared to buying them all individually!
Each packet contains:
NeuroVite Plus
This powerful combination of 50 vitamins, minerals and plant extracts (all in their most active forms for optimal bioavailability) provides the foundation of your supplement regimen. NeuroVite Plus is also the only source of Dr. Daniel Amen's proprietary Brain Boosting Blend of brain-supporting nutrients.
Omega-3 Power
Omega-3 fatty acids EPA and DHA are essential to every daily supplement regimen. You must consume the EPA and DHA your body needs. EPA and DHA promote healthy cognition, including recall and retention, focus and concentration, mood and behavior, as well as many other systems in your body such as the heart and circulation. Omega-3 Power provides a high-dose of omeg-3 fatty acids, and is unique in that it is screened for over 250 potential contaminants to ensure maximum purity.
Extract from Fed Up with Fatigue
LymeDisease.org is disulfiram a breakthrough drug for Lyme and other tick-borne diseases?
From the article: "Since disulfiram has been shown to kill Plamodiam falciparum (malaria) in the laboratory, it is not surprising that it would also be effective against Babesia, Dr Lewis is planning to do a study on mice infected with Bb. In addition, Dr Brian Fallon at Columbia University has announced his intention to undertake a controlled trial using disulfiram in well-characterised patients with Lyme disease.
Fibromyalgia News Today Diseases marked by widespread pain can lead to fibromyalgia, large study finds
From the article: "People with rheumatoid arthritis (RA), endometriosis and inflammatory bowel disease (IBD) are at greater risk of developing fibromyalgia or chronic and widespread pain later in life, a population-based study in Sweden suggests.
Affiliate Promotion
MS Health Blog is supported by advertising of the services we know, use and love. Running a successful Website needs funding. If you like the way this Blog looks and you aspire to run your own Blog then allow us to help.




We use Bluehost and SiteGround to host MS Health Blog and derive traffic by posting Tasty Pins on Pinterest, driven by Tailwind. However, no Blog should be without a secure Backup and MS Health Blog relies on BlogVault to provide this peace of mind. And, not forgetting the all-important site security. MS Health Blog is shielded by Sucuri Website Security Solutions.

If you click any of the above links, and make a purchase, we will receive a small commission. At no additional cost to you.
Recent update: This site is now hosted on the WP Engine – Startup Plan and we think it is great.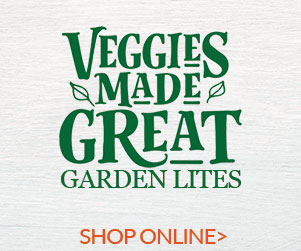 This concludes the current post. It is hoped that you found it interesting, educational or entertaining. Every post published here will have Pinterest optimised Pins to facilitate your sharing. If not visible on the post, the sharing buttons will reveal them.
---
Brain and Body Power Supplement Pack