A smart micronutrient-packed prenatal multiple paired with our popular Omega-3 Power for a super-duper baby team, both brain-focused and body-driven.
Planning for a baby, or new arrival. It's no surprise that your body needs a tremendous amount of nutrients to carry you and your baby through pregnancy and beyond.
Our doctors suggest pairing a prenatal multivitamin with a healthy dose of omega-3s.
Bundle of Joy
We base our formulas in science and medical data. The ingredients in brainMD's Smart Prenatal represent the most advanced research on the nutritional requirements of mother and baby before and during pregnancy, as well as throughout lactation. We have carefully selected 28 crucial ingredients for their superior safety of long-term use, purity and effects on both brain and body health.
Omega-3 is not just a cherry on top
Getting enough omega-3 fatty acids during pregnancy (and lactation if possible) is vital to your baby's brain, eyes, heart and to all their trillions of little cells.
Yet there are many sham fish oils on the market that contain toxins. Stick with brainMD's Omega-3 Power, a rich source of the necessary long-chain fatty acids, docosahexaenoic acid (DHA) for baby and eicosapentaenoic acid (EPA) for you. Plus, they are lemon flavoured because morning sickness is bad enough!
Starting Life Well
It is easy to focus on the health of Mum. But, the health of the baby is perhaps more important. Baby needs to the best possible start in life and ensuring the right combination of vital nutrients is paramount.
The baby has its whole life to find the foods that will provide the health needed for a successful and prosperous life.
Affiliate Promotion
MS Health Blog is supported by advertising of the services we know, use and love. Running a successful Website needs funding. If you like the way this Blog looks and you aspire to run your own Blog then allow us to help.




We use Bluehost and SiteGround to host MS Health Blog and derive traffic by posting Tasty Pins on Pinterest, driven by Tailwind. However, no Blog should be without a secure Backup and MS Health Blog relies on BlogVault to provide this peace of mind. And, not forgetting the all-important site security. MS Health Blog is shielded by Sucuri Website Security Solutions.

If you click any of the above links, and make a purchase, we will receive a small commission. At no additional cost to you.
Recent update: This site is now hosted on the WP Engine – Startup Plan and we think it is great.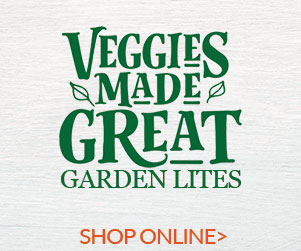 This concludes the current post. It is hoped that you found it interesting, educational or entertaining. Every post published here will have Pinterest optimised Pins to facilitate your sharing. If not visible on the post, the sharing buttons will reveal them.
---
Bundle of Joy pack of micronutrients for Mum