Together with a healthy diet, exercise and Dr. Amen's brain-healthy strategies, Craving Control can diminish the frequency and intensity of your cravings, helping you to more effectively achieve better control over your behaviour.
If you're trying to change other unhealthy habits, This supplement can help, by boosting your willpower to stay more in control.
Craving Control
Anyone who has ever tried to make better choices knows all too well how cravings can sabotage the best intentions. This supplement could well be your best friend!
A question of semantics
Are you trying to control your cravings or longing for world domination? I am quite happy to control my spending. That is enough of a challenge for a cognitively challenged spoonie.
History is littered with megalomaniacs who felt the urge to control and dominate the people around them.
Thankfully, I don't share this disposition. I have a much smaller fight to occupy myself with. My personal ambition is to control Multiple Sclerosis.
Multiple Sclerosis is an autoimmune disease where the immune system wrongly identifies myelin as a foreign body. The immune system then goes to work, attacking the myelin causing critical nerve pathways to be exposed and damaged.
However, it is my belief that the debilitating action of Multiple Sclerosis can be controlled with diet, gentle exercise and mindful meditation.
I have come to believe that I can master Multiple Sclerosis after buying and reading a very good book by Dr Terry Wahls.
In this book, Dr Wahls explains how mitochondria play a central role in our health and why a good diet is so very important. Mitochondria are not only critical to good health but they play a very important part in how well we age.
Furthermore, keeping up the good fight makes me think that I am doing something positive, rather than waiting for fate to run its course.
Affiliate Promotion
MS Health Blog is supported by advertising of the services we know, use and love. Running a successful Website needs funding. If you like the way this Blog looks and you aspire to run your own Blog then allow us to help.




We use Bluehost and SiteGround to host MS Health Blog and derive traffic by posting Tasty Pins on Pinterest, driven by Tailwind. However, no Blog should be without a secure Backup and MS Health Blog relies on BlogVault to provide this peace of mind. And, not forgetting the all-important site security. MS Health Blog is shielded by Sucuri Website Security Solutions.

If you click any of the above links, and make a purchase, we will receive a small commission. At no additional cost to you.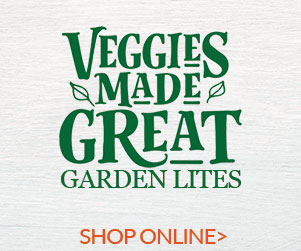 This concludes the current post. It is hoped that you found it interesting, educational or entertaining. Every post published here will have Pinterest optimised Pins to facilitate your sharing. If not visible on the post, the sharing buttons will reveal them.
---
Craving Control and how to master your willpower