Petero Byakatonda lives in a remote village in Uganda. Born with Crouzon syndrome an extremely rare disorder, his skull is being forced into a cone shape, squashing his brain and destroying his eyesight. He has been flown to Dallas, Texas for life-saving surgery from a leading US surgeon.
Petero suffers from a rare genetic disorder known as Crouzon Syndrome or Crouzon Disease. It affects just one in ten thousand new-borns and needs to be corrected within a few months of birth. Because Petero's village is so isolated he was left untreated. It's extraordinary that he is still alive.
Crouzon Syndrome
In Crouzon syndrome the bones of the skull fuse together prematurely, so the skull can't expand as the brain grows. The brain is forced to grow in the direction of least resistance.
Dr Kenneth Salyer the leading craniofacial surgeon who will treat Petero explains "Petero has ended up with a steeple-shaped skull because this was the weakest area of the skull. So the brain grew up instead of forward. This can result in constriction of the brain to the point where there may be herniation at the base of the brain and death".
Petero's trip to Dallas and his subsequent treatment was made possible by a charity headed by Dr. Kenneth Salyer called The World Craniofacial Foundation. Founded over 17 years ago, the charity helps over 75 children a year, from all over the world, suffering from severe skull deformities, like Crouzon syndrome.
Petero has been brought to America by a Ugandan social worker called Immaculate. She will become Petero's guardian, carer, translator, and best friend.
Feared and Tormented
Petero's misshapen head has meant that he has been feared and tormented by the people in his village, all of his life. The bullying left Petero a recluse, until one day a car arrived in the village. This was so unusual that Petero was tempted out of hiding. A social worker had come to visit another child. She spotted Petero and took a photograph which she sent to a doctor, who knew of Dr Salyer and the charity in Dallas.
For the first three weeks in Dallas, Petero underwent tests and examinations while doctors determined whether he was ready for surgery to correct the Crouzon syndrome.

After a further two weeks Petero is ready for his first surgical operation. Dr Salyer's team will restructure the top of Petero's skull, removing the cone shape and releasing the pressure on his brain and optic nerve.
The team have made an incision in his scalp and carefully peel it back over his face away from his skull. This is one of the most complex and risky operations they perform and today they have an extra challenge. "We've got a finding that we didn't anticipate. There's a venus plexus which is an abnormal accumulation of blood vessels that makes it hazardous. The chance of bleeding is major".
With the skull exposed they drill a series of holes around the section of bone that will be removed. Using spatulas, they ease the brain's protective layer, called the dura which is the outer layer of the meninges, away from the skull. There is now a gap of only a few millimetres between the skull bone and the covering of the brain. It's not much, but it's enough to let them saw through Petero's skull.
Craniofacial Surgery
The team has managed to remove the top half of Petero's skull without damaging the venus plexus. The deadly pressure on his brain is now released allowing it to form into a natural round shape. His sight is also saved as there's no longer pressure on the optic nerve.
Using the pieces of bone they've removed, the team now decide how to reposition them to build a normal shaped skull. Petero's forehead is also removed and Dr Salyer bends it into a wider shape. Petero's new head will be bigger and rounder.
To create enough room for the brain, the team have expanded the skull, so there are now gaps between the pieces of bone. These gaps are filled with a protein substance known as BMP2 which stimulates bone growth. In time, Petero's skull will generate it's own bone.

2 months after the operation and Petero is doing well. It's not just the shape of his head that's changing, Petero's personality is undergoing a transformation of it's own. Immaculate reports "He's more playful, he feels good about his body and his face. He wants to be free, he wants to go out and feel what it's like to be like everyone else".
Reconstuctive Operation
Now it is the time for the second of his life-changing operations. Doctors will restructure the bones of his face to make room for his eyeballs, protecting his sight. This involves cutting the facial bone structure away from the skull so that it can be repositioned.
with Petero's skull exposed for the second time, surgeons saw apart the bones of his face. Petero's mid-face is, literally, snapped away from the skull and is being suspended in space. A metal structure called a halo is used to hold the face in it's new position. The halo will be screwed into the bones of his skull, through the skin, and will stay there until the bones are healed.
Six hours into the operation, Petero is bleeding far more than expected. He has lost 80% of his original blood volume. Three litres of blood has had to be replaced. After eight gruelling hours, the surgery is completed and the team stitch the scalp before replacing the halo.
The operation is over, the surgeons have left the operating theatre and Petero is about to be wheeled out, but as the team remove his breathing tube his condition suddenly turns critical.
A sudden blood flow from his mouth and nose threaten to block his airway, filling his lungs with blood. The team don't know where the blood flow is coming from. Desperate to clear his airway they are suctioning his blood, but it just keeps coming.
Emergency Drip
Petero is anaesthetised again and put on an emergency drip. He's still losing blood rpidly and is given another litre. At last, the team manage to stop the blood flow. They've replaced his breathing tube and Petero's condition stabilises. For 15 minutes his life was hanging in the balance.

Two days after the operation, Petero has recovered enough for his first meal. He won't be able to eat solid food until after the metal halo has been removed. The halo is holding the bones of his face in place and will only be taken off once they are rigid enough to stay in place on their own. This could take up to two months.
Return Home
Nine weeks later the bones of Petero's face have healed and the halo can finally be removed. All he can think about is what he might eat.
In the final step of his dramatic transformation, leaving behind the appearance that cursed his past, doctors will realign his eyes so that they face forwards instead of out to the sides. They will also remove the metal halo.
The doctors have, intentionally, over-corrected his upper jaw because as he gets older his lower jaw will naturally grow forwards. In a few years time, Petero will look even more like everyone else.
With his life and sight no longer threatened, and a newly shaped head and realigned eyes, it's finally time for Petero to return home to his family and village in Uganda.
Affiliate Promotion
MS Health Blog is supported by advertising of the services we know, use and love. Running a successful Website needs funding. If you like the way this Blog looks and you aspire to run your own Blog then allow us to help.




We use Bluehost and SiteGround to host MS Health Blog and derive traffic by posting Tasty Pins on Pinterest, driven by Tailwind. However, no Blog should be without a secure Backup and MS Health Blog relies on BlogVault to provide this peace of mind. And, not forgetting the all-important site security. MS Health Blog is shielded by Sucuri Website Security Solutions.

If you click any of the above links, and make a purchase, we will receive a small commission. At no additional cost to you.
Recent update: This site is now hosted on the WP Engine – Startup Plan and we think it is great.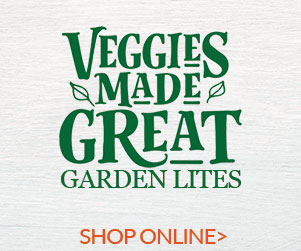 This concludes the current post. It is hoped that you found it interesting, educational or entertaining. Every post published here will have Pinterest optimised Pins to facilitate your sharing. If not visible on the post, the sharing buttons will reveal them.
---
Crouzon Syndrome the boy with a new head