The Spoonie Blogger loves a stylish watch. If that timepiece is also a practical, reliable time-keeper then the appreciation will be so much greater. The Gladiator Deltaforce Military watch is a perfect example of business and casual style for the man of action.
DeltaForce Shock and Water Resistant Military Men's Watch
The Deltaforce features a hardlex dial window with a clasp buckle. This quartz movement timepiece is shock resistant and water resistant to 3 bar.
An alloy cased, quartz movement timepiece of elegance and practicality. The Deltaforce Watch is a shock-resistant and water-resistant timekeeper for sporting and military men.
A Military life for me
It's odd how memory works and the unusual things that trigger it. Take this elegant, practical timekeeper, for example.
I had completely forgotten, until now, that my life could have been very different. I might have signed up for military life. In fact, I did try to sign up for the Royal Navy and came very close to being accepted.
So, what happened? The details are a little sketchy as this took place many, many years ago. I was still st school, studying for my higher grades and the opportunity arose to sign-up for officer training in the Royal Navy.
If I had been successful. The Navy would have guaranteed me a place at the Britannia Royal Naval College. They would have provided my parents with financial assistance to keep me at school until I was qualified and then I would have been off to Dartmouth.
However, it turned out that Naval life was not for me. At least, not as an officer. I spent a week in Portsmouth doing all kinds of aptitude testing and I.Q. tests. All of which I passed with flying colours.
But, I then travelled to London for an interview with the Naval Board. This was a panel of three senior officers, a headmaster and a vicar. All set on quizzing a bemused 15-year-old lad.
Needless to say, I didn't make the cut. I suspect my Scottish accent and poor speaking skills had a lot to do with it. I was missing the all-important silver spoon in my mouth.
But, I soon overcame my disappointment and contented my seafaring ambitions with dinghy sailing in my beloved Mirror Dinghy.
Affiliate Promotion
MS Health Blog is supported by advertising of the services we know, use and love. Running a successful Website needs funding. If you like the way this Blog looks and you aspire to run your own Blog then allow us to help.




We use Bluehost and SiteGround to host MS Health Blog and derive traffic by posting Tasty Pins on Pinterest, driven by Tailwind. However, no Blog should be without a secure Backup and MS Health Blog relies on BlogVault to provide this peace of mind. And, not forgetting the all-important site security. MS Health Blog is shielded by Sucuri Website Security Solutions.

If you click any of the above links, and make a purchase, we will receive a small commission. At no additional cost to you.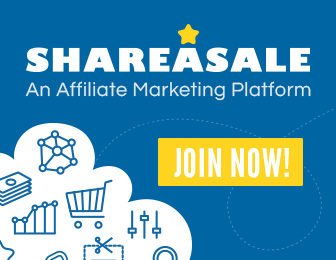 This concludes the current post. It is hoped that you found it interesting, educational or entertaining. Every post published here will have Pinterest optimised Pins to facilitate your sharing. If not visible on the post, the sharing buttons will reveal them.
---
Deltaforce Military Watch for rugged men