As a disabled man who is very definitely on the wrong side of 40, I should be in no position to commentate on fashion. But, I can appreciate a well-dressed man or woman without being trendsetting myself. And, I can see the frustration of younger people vying with the lack of disabled fashion.
However, disability can affect your relationships more than it can change your dress sense,
Why is there a better selection of designer clothing for dogs than there is for the disabled fashionista? It is true, the wheelchair-bound are ignored by the vast majority of clothing designers. But, that may be beginning to change. Toronto based designer Izzy Camilleri claims to have had her eyes opened to the fact that current designer clothing doesn't work for women in wheelchairs.
After doing some work for a client who was quadriplegic She could see that, for the wheelchair user, many traditionally-designed trousers rode down or dug into her client's waist. And, what little adaptive clothing that was available was aimed at the older generation. There was nothing on the market for younger people.
Izzy Camilleri is now committed to trying to fill this void in the disabled fashion world.
Disabled Fashion makes news
In fact, Camilleri became so passionate about it that, in 2009, she released the revolutionary IZ collection, one of the world's first fashion lines created for wheelchair users. Trousers do not ride down at the back or push on the wearer's waist. Coats are cut so the customer can put them on while seated; they cover the thighs at the front, but reach only the seat of a person's chair at the back, in order to avoid bunching.
However, wheelchair users are making themselves heard.
In August 2019, the BBC reported on the fact that Chloe Ball-Hopkins made a jumpsuit with the clothing shop ASOS. This was an example of accessible fashion at the cutting-edge.
Furthermore, in London Fashion Week the topic of fashion and disability was on everybody's lips. With a new wave of fresh-faced designers coming to the fore. Creating stylish and functional clothing for the disabled is starting to become a reality.
Wheelchair Users
You may think that someone in a wheelchair does not need to be fashion-conscious. But, you would be so wrong. Everybody has the right to express their own individuality.
And, yes, having a wheelchair makes us individual and different. However, none of us wants to stand out for that reason.
However, it is not only the disabled woman that has special needs. Men's fashion while not forgotten often takes a back seat to the glamorous catwalk models.
Although it's been happening in women's fashion, people now seem to realise that the plus-sized man has a need for stylish clothing suited to the bigger man.
Flattering wardrobe options can be hard to find, as many High Street outlets don't have the time or the money to cater for the wide range of body sizes that the modern man has to contend with.
Longer working hours and reliance on on-the-go food options make it difficult for today's man to stay in trim.
The most important element of big-guy fashion is fit. Most men's fashion brands offer little diversity. The man of ample proportion comes in a large number of shapes and sizes. So, a standard off-the-shelf size range will never meet his requirements.
Plus Size Beauty
Plus-size fashion needn't be dowdy. And this stunning dress proves the point rather glamorously.

The Colourful Feather features a charming deep front and back V-neck. Has sleeveless shoulders with tie-up strings.

A smocked high waist with flare gathers makes this comfortable, formal dress suitable for many occasions.

This post represents a very marked change of direction in my blogging career. Until now, I have focussed on the topic closest to my heart. Health and health awareness,
Prior to writing this post, I would have laid no claim to any fashion knowledge whatsoever, However, I do have experience of disability prejudice.
I often feel that disabled people receive poor treatment. It is bad enough that we have a disability, we don't need to be treated as second rate citizens as well.
References
Why is there more clothing for dogs than for the disabled?
What is Accessible Fashion
The buzz at London Fashion Week
Fashion Tips for the plus-sized man
Affiliate Promotion
MS Health Blog is supported by advertising of the services we know, use and love. Running a successful Website needs funding. If you like the way this Blog looks and you aspire to run your own Blog then allow us to help.




We use Bluehost and SiteGround to host MS Health Blog and derive traffic by posting Tasty Pins on Pinterest, driven by Tailwind. However, no Blog should be without a secure Backup and MS Health Blog relies on BlogVault to provide this peace of mind. And, not forgetting the all-important site security. MS Health Blog is shielded by Sucuri Website Security Solutions.

If you click any of the above links, and make a purchase, we will receive a small commission. At no additional cost to you.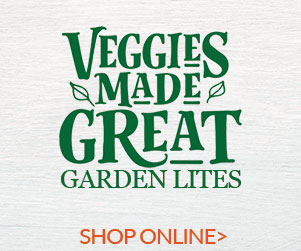 This concludes the current post. It is hoped that you found it interesting, educational or entertaining. Every post published here will have Pinterest optimised Pins to facilitate your sharing. If not visible on the post, the sharing buttons will reveal them.
---
Disabled Fashion is changing for the better