The Spoonie Blogger loves a stylish watch. If that timepiece is also a practical, reliable time-keeper then the appreciation will be so much greater. The Gladiator Duo matching soulmate watches are a perfect example of business and casual style for the loving couple.
Duo matching His and Hers soulmate watches
A matching pair if his and hers matching watches. These watches when Paired Together, the dials form a Heart and the word "Love". Japan Quartz movement watches that are water resistant to a depth of 3 bar.
A beautiful pair of loving watches in stainless steel with a Japanese movement. For the couple in love, these matching heart watches symbolise eternity.
Love your planet
It is fitting that we should talk about love in the context of these beautiful soulmate watches. But, while we love each other, we are in danger of forgetting to love our home.
We all live on planet Earth. But, there is a very real danger that we are causing irreversible damage to our green and pleasant home.
Because, if we cannot stop the man-made climate change, there is a very real possibility that our Earth will not be a green and pleasant land for too much longer.
But what can we do to stop the build-up of CO2 gases in the atmosphere?
We can stop felling the trees in the rain forests which play a huge role in absorbing excess CO2.
However, that will only be mitigating the problem, not solving the real issue of man's activity in producing the CO2 in the first place.
Furthermore, the problem is a global issue and cannot be solved by one country alone. Every country in the world must work in harmony if we all wish to continue living here.
But, humans have never worked in harmony. we have always fought with each other. What is it going to take to make us realise what we are rising with all of our petty squabbles.
Affiliate Promotion
MS Health Blog is supported by advertising of the services we know, use and love. Running a successful Website needs funding. If you like the way this Blog looks and you aspire to run your own Blog then allow us to help.




We use Bluehost and SiteGround to host MS Health Blog and derive traffic by posting Tasty Pins on Pinterest, driven by Tailwind. However, no Blog should be without a secure Backup and MS Health Blog relies on BlogVault to provide this peace of mind. And, not forgetting the all-important site security. MS Health Blog is shielded by Sucuri Website Security Solutions.

If you click any of the above links, and make a purchase, we will receive a small commission. At no additional cost to you.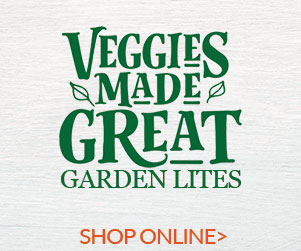 This concludes the current post. It is hoped that you found it interesting, educational or entertaining. Every post published here will have Pinterest optimised Pins to facilitate your sharing. If not visible on the post, the sharing buttons will reveal them.
---
Gladiator DUO Matching Soulmate Watches