Provides the nutrient betaine (trimethylglycine, TMG), which enhances SAMe for healthy mood; provides crucial methyl for DNA, brain neurotransmitters, melatonin and myelin production; and helps cells regulate their water content.
Betaine TMG
Promotes healthy mood, enhances SAMe's mood benefits, supports healthy methyl and homocysteine metabolism, the important cell water regulator
Markedly Enhances the Mood Benefits of SAMe (S-AdenosylMethionine)
Betaine (trimethylglycine, TMG) occurs naturally in our cells. Taking betaine can improve SAMe's mood benefits: in a clinical trial, subjects who received SAMe (750 mg/day) plus betaine (375 mg/day) performed better than SAMe alone (800 mg/day) on measures of worry, helplessness and worthlessness, agitation, and physical efficiency.
Potent Source of Methyl Groups for Numerous Life Processes
SAMe provides methyl groups for DNA production and repair and for epigenetic gene regulation; for brain production of the hormone melatonin and the neurotransmitters dopamine, epinephrine, and norepinephrine; to insulate nerve cells for high signaling efficiency; even to make phospholipids that underpin cell structure. Betaine is a highly effective methyl donator that helps the body make and conserve SAMe.
Extract from Fed Up with Fatigue
DrJayDavidson.com Epstein-Barr Virus | From kisses to chronic disease and cancer
Dr Davidson gives a good overview of EBV, a common topic of conversation in the fibromyalgia and chronic Lyme communities
ME/CFS Self-Help Guru: 7 tips for mastering pacing for ME/CFS, fibromyalgia and Lyme disease
My friend and coach Julie Holliday shares strategies for navigating activities aith an energy-limiting chronic illness.
Affiliate Promotion
MS Health Blog is supported by advertising of the services we know, use and love. Running a successful Website needs funding. If you like the way this Blog looks and you aspire to run your own Blog then allow us to help.




We use Bluehost and SiteGround to host MS Health Blog and derive traffic by posting Tasty Pins on Pinterest, driven by Tailwind. However, no Blog should be without a secure Backup and MS Health Blog relies on BlogVault to provide this peace of mind. And, not forgetting the all-important site security. MS Health Blog is shielded by Sucuri Website Security Solutions.

If you click any of the above links, and make a purchase, we will receive a small commission. At no additional cost to you.
Recent update: This site is now hosted on the WP Engine – Startup Plan and we think it is great.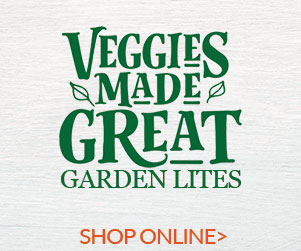 This concludes the current post. It is hoped that you found it interesting, educational or entertaining. Every post published here will have Pinterest optimised Pins to facilitate your sharing. If not visible on the post, the sharing buttons will reveal them.
---
Good Mood Metabolism a brain supplement