The Spoonie Blogger loves a stylish watch. If that timepiece is also a practical, rugged time-keeper then the appreciation will be so much greater. The Gladiator Helen woman's chronograph is a perfect example of business and casual style for the lady at work.
Ladies Business Casual Chronograph
The Gladiator Helen Business/Casual chronograph is the perfect statement piece for the ambitious woman about town. It is water resistant to 3 bar and is shock resisting. Housed in a round stainless steel case, this is a very slim design.
Timing Recollection
As we are on the subject of timekeeping, it brought back memories of my dinghy sailing days as a young boy. One Christmas I was given a stopwatch housed in a rubberised, waterproof casing.
This may sound like an unlikely Christmas gift. But, it was something I had longed to possess.
Because, as a keen dinghy sailor, timing is critical when it comes time to start a race. Arriving at the start-line at exactly the right time makes the difference between leading the race or wallowing in the dirty wind of the boats ahead.
It is normal practice to sound a warning horn 1 minute before the start. So being able to set my stopwatch to this horn would allow me the best chance of timing my approach to the optimum time.
The start was often hectic, with many boats all jostling for position and timing my approach correctly would avoid embarrassing collisions or be left trailing in the wake of faster boats.
Affiliate Promotion
MS Health Blog is supported by advertising of the services we know, use and love. Running a successful Website needs funding. If you like the way this Blog looks and you aspire to run your own Blog then allow us to help.




We use Bluehost and SiteGround to host MS Health Blog and derive traffic by posting Tasty Pins on Pinterest, driven by Tailwind. However, no Blog should be without a secure Backup and MS Health Blog relies on BlogVault to provide this peace of mind. And, not forgetting the all-important site security. MS Health Blog is shielded by Sucuri Website Security Solutions.

If you click any of the above links, and make a purchase, we will receive a small commission. At no additional cost to you.
Recent update: This site is now hosted on the WP Engine – Startup Plan and we think it is great.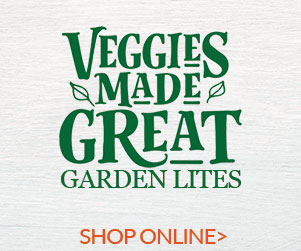 This concludes the current post. It is hoped that you found it interesting, educational or entertaining. Every post published here will have Pinterest optimised Pins to facilitate your sharing. If not visible on the post, the sharing buttons will reveal them.
---
Gladiator Helen woman's chronograph watch