I have been toiling to fully grasp the use of reflexive verbs in Spanish. So, I have decided to write this post in the hope that by explaining it here, the process of learning languages will be a little easier.
Hugo in Three Months: Spanish available from US and UK Amazon stores.
I have been studying Spanish for a number of years. Initially, because I harboured aspirations to retire to Spain, but, subsequently, because I have discovered that the process of learning a new language has enormous potential for overcoming the brain fog associated with multiple sclerosis.
Yes, I do have MS but, that is not relevant to this post. So, I shall mention it no more.
Learning languages with Reflexive Verbs
While reflexive verbs might seem like an unlikely topic for a blog post, it is a very useful topic for language understanding.
When the object of the verb is the same person or thing as its subject the verb is called reflexive. These are much more common in Spanish than in English.
Reflexive Pronouns
| Pronoun | English Meaning |
| --- | --- |
| me | myself |
| te | yourself |
| se | himself, herself, itself, yourself (pol.) |
| nos | ourselves |
| os | yourselves |
| se | themselves, themselves (pol. plu.} |
The third person of the reflexive pronoun se , is attached to the infinitive of verbs which are reflexive.
| Verb Infinitive | English Meaning |
| --- | --- |
| lavarse | to wash oneself |
| sentarse (ie) | to sit down (to sit oneself) |
| dormirse | to go to sleep (to sleep oneself) |
present tense of lavarse:
me lavo (myself I wash)
te lavas (yourself you wash)
se lava (himself he washes)
nos lavamos (ourselves we wash)
os lavais (yourselves you wash)
se lavan (themselves they wash)
Regarding their position, reflexive pronouns follow the same rules as object pronouns.
By presenting this information on a single page, it is hoped that cross-referencing the use of the reflexive pronouns is easier to follow. In the book Hugo in Three Months: Spanish this information was split across two sequential pages.
Me lavo I wash myself
Tengo que lavarme I have to wash myself
Estoy lav?ndome I am washing myself
L?vese usted Wash yourself
No se lave usted Don't wash yourself
Some verbs change their meaning when used reflexively.
llamar to call
llamarse to call oneself, to be called
ir to go
irse to go away
dormir to sleep
dormirse to go to sleep
llevar to carry, to wear
llevarse to take away
With some verbs the reflexive pronoun may be used to give emphasis or finality to he action of the verb.
| Reflexive Verb | English Meaning |
| --- | --- |
| decidir, decidirse a | to decide |
| morir, morirse (ue) | to die |
| parar, pararse | to stop |
Reciprocal Form
The reflexive pronoun is also used in reciprocal verbs such as:
| Reciprocal Use | English Meaning |
| --- | --- |
| quererse (ie) | to love each other |
| comprenderse | to understand each other |
| verse | to see each other |
Mi hermano y yo no nos comprendemos
My brother and I don't understand each other
Sense can be made of reflexive verbs with reference to the reflexive pronouns table at the start of this post.
However, a good understanding of when to use these expressions can only be ascertained by working diligently through the supplied exercise entries.
With that object in mind, I have provided the full exercise list from this section of Hugo in Three Months: Spanish
While learning languages can be a lot of fun, it can also be immensely frustrating. So, any method of smoothing the language road is a boon to the intellectually challenged.
The English expression is followed by the Spanish translation and a further literal translation back to English to illustrate the grammatical construction.
Exercise 25
Pedro and Anita write to each other every day
Pedro y Anita se escriben todos los dias
Pedro and Anita themselves they write every day

The car is going to stop
el coche va a pararse
The car is going to stop itself

We are going to get married
vamos a casarnos
We are going to get married ourselves

The children go to bed at eight o'clock
los ni?os se acuestan a las ocho
The children themselves they go to bed at eight o'clock

We have to wash ourselves
tenemos que lavarnos
We have to wash ourselves

The two men hate each other
los dos hombres se odian
The two men themselves they hate

He always asks me for money
siempre me pide dinero
Always, me he asks for money

They never help each other
nunca se ayudan
Never themselves they help

Carlos returns from the office at half past six
carlos vuelve de la oficina a las seis y media
Carlos he returns from the office at six and a half

I must go to sleep
tengo que dormirme
I have to sleep myself

Take away these cups
ll?vese usted estas tazas
Take away yourself these cups

The street is called Baeza
la calle se llama Baeza
The street itself is called Baeza

I am going to sit here
voy a sentarme aqu?
I am going to sit myself here

We are going away tomorrow
nos vamos ma?ana
Ourselves we are going tomorrow

I have decided to live in Spain
me he decidido a vivir en espa?a
Myself I have decided to live in Spain
In Summary
This concludes this particular lesson. I could continue to publish my language learning adventures, I have many more lesons to become acqainted with. But, for the moment, I don't think that this blog is the place for my learning languages exploits. I am trying to streamline my blogging activioties and I should start by staying on topic.
Footnote: I use Yoast SEO to help analyse this post for keyword placement and readability. Now, given that over half of the text is in the Spanish language, my readability score was never going to be very high.
Affiliate Promotion
MS Health Blog is supported by advertising of the services we know, use and love. Running a successful Website needs funding. If you like the way this Blog looks and you aspire to run your own Blog then allow us to help.




We use Bluehost and SiteGround to host MS Health Blog and derive traffic by posting Tasty Pins on Pinterest, driven by Tailwind. However, no Blog should be without a secure Backup and MS Health Blog relies on BlogVault to provide this peace of mind. And, not forgetting the all-important site security. MS Health Blog is shielded by Sucuri Website Security Solutions.

If you click any of the above links, and make a purchase, we will receive a small commission. At no additional cost to you.
Recent update: This site is now hosted on the Siteground GrowBig plan and we think it is great.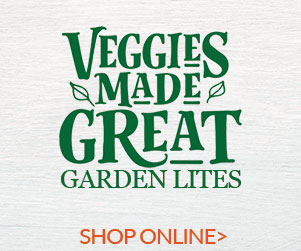 This concludes the current post. It is hoped that you found it interesting, educational or entertaining. Every post published here will have Pinterest optimised Pins to facilitate your sharing. If not visible on the post, the sharing buttons will reveal them.
---
Learning Languages with cognitive problems