The Spoonie Blogger loves a stylish watch. If that timepiece is also a practical, reliable time-keeper then the appreciation will be so much greater. The Gladiator Ruptor Mans watch is a perfect example of business and casual style for the man of action.
Water Resistant LED Digital Tough Chronograph Watch
The Ruptor Mans watch is a feature-rich Water Resistant rugged and robust timekeeper for the hard working man you are. It includes a LED Display for better night visibility, Auto-Date function, Multiple Time Zones Stop Watch and more, with a hardy silicone band for every activity!
The Ruptor Mans musical inclination
Despite many attempts to learn to play a musical instrument, I have resigned myself to the fact that I am not musically inclined.
What has led me to this great revelation? Nothing more than taking some time to try and evaluate my life. That sounds very profound but it isn't really.
I have been updating many of the posts on this blog because they have been a little bit light on content. I am fully aware that quality content is what I should be striving for.
But, in the absence of quality content, I have figured that any content is better than no content.
Furthermore, anyone reading these ramblings is going to gain some insight into the tormented mind of a Multiple Sclerosis sufferer.
However, back to my musical aspirations. I began by trying to learn to play the piano at my grandmother's house. She had an old upright piano in the front room of her Monkseaton home.
I did manage to succeed in a few basic piano exercises. But, as we only visited a couple of times each year, these practise sessions came to nought.
Harmonica was my next musical idea. But, again I didn't have the resolve to accomplish any skill.
Then, I became interested in guitar music. This was going to be a sure-fire route to fame and fortune. So, I purchased a semi-acoustic guitar because it looked good.
But, you don't become famous just because your guitar looks good. And you certainly don't become famous if you have no talent.
Affiliate Promotion
MS Health Blog is supported by advertising of the services we know, use and love. Running a successful Website needs funding. If you like the way this Blog looks and you aspire to run your own Blog then allow us to help.




We use Bluehost and SiteGround to host MS Health Blog and derive traffic by posting Tasty Pins on Pinterest, driven by Tailwind. However, no Blog should be without a secure Backup and MS Health Blog relies on BlogVault to provide this peace of mind. And, not forgetting the all-important site security. MS Health Blog is shielded by Sucuri Website Security Solutions.

If you click any of the above links, and make a purchase, we will receive a small commission. At no additional cost to you.
Recent update: This site is now hosted on the WP Engine – Startup Plan and we think it is great.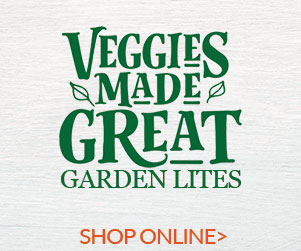 This concludes the current post. It is hoped that you found it interesting, educational or entertaining. Every post published here will have Pinterest optimised Pins to facilitate your sharing. If not visible on the post, the sharing buttons will reveal them.
---
Gladiator Ruptor Mans water-resistant Watch