The author of this Blog has MS and has been following the Wahls Protocol for a number of years, This has proven to be  very effective method for controlling this debilitating condition.
I cannot stress strongly enough, how much I believe in the teachings of Dr Terry Wahls.
Perhaps, the most valuable piece of knowledge that has been gleaned from this book, is the full understanding of mitochondria.
Mitochondria are the cell organelles that power our bodies. They are responsible for producing energy to operate our brain and muscles.
If you experience fatigue or brain fog, it is because your mitochondria are not operating at the optimum level.
The cells in your body generate energy by processing the food that we eat.
Therefore, it should be apparent that a good healthy, well-balanced diet is going to be key to overcoming your illness.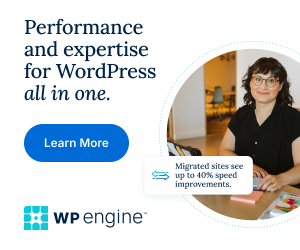 The Wahls Protocol An MS Bible
Dr Terry Wahls, the author of the Wahls Protocol, is a practising doctor. ShDetermined to change e was diagnosed with Multiple Sclerosis in 2000. Within 3 years, her back and stomach muscles had weakened to the point where she needed a tilt/recline wheelchair.
Conventional medical treatments were failing her, and she feared that she would be bedridden for the rest of her life.
Determined to change her dismal prognosis,Dr Wahls began studying the latest research on autoimmune disease and brain biology, and embraced the concepts of functional medicine.
She decided that her best chance of recovery was to fix her broken biochemistry by getting her brain cells and their mitochondria the vitamins, minerals, antioxidants and essential fatty acids they needed for optimal performance.
Ideally, these would come through food rather than pills and supplements. Dr Wahls adjusted her diet accordingly using paleo concepts as guideline for her unique nutrient-rich plan.
The Wahls Protocol was born and I for one, have thrived ever since the good lady on Twitter pointed me in that direction.
At the time, MS had me so drained that I could do nothing more than drag myself out of bed. I would settle myself in front of the TV and spend my entire day being thoroughly bored by daytime television.
The Miracle Transformation
After reading The Wahls Protocol I became excited. This was a book that offered real hope. It also offered a convincing explanation of why my mitochondria was unable to power my body.
I sent my wife out with a specific shopping list, and the diet began. The transformation was quite unbelievable. Within a week I was itching to get out and do some gardening.
It quickly became apparent that gardening was beyond my newfound vitality.
However, I could get back to work in my home office. My Blog which had been mouldering quietly untouched, could be revisited.
Furthermore, I wanted to get back to work. I needed to start using my brain again.
Multiple Sclerosis is a brain disorder. So it is vital that I begin thinking of ways to combat the neurological decline.
However, the Wahls Protocol was the launch pad I needed to start my recovery. I started up my language lessons again. This is a new skill that will help me build new neural connections to fight the brain fog.
And, this new language skill was improving my mental clarity.
It should be noted that the Wahls Protocol was not the first health diet that I had considered. Indeed, the Gold Coast Cure was a strong contender for quite some time.
Related Posts
Magical Sense of Sue Chambers MS Life
Changing My Diet the Gold Coast Cure Way
Blood Type and the Optimal Diet for you and Your Health
Affiliate Promotion
MS Health Blog is supported by advertising of the services we know, use and love. Running a successful Website needs funding. If you like the way this Blog looks and you aspire to run your own Blog then allow us to help.




We use Bluehost and SiteGround to host MS Health Blog and derive traffic by posting Tasty Pins on Pinterest, driven by Tailwind. However, no Blog should be without a secure Backup and MS Health Blog relies on BlogVault to provide this peace of mind. And, not forgetting the all-important site security. MS Health Blog is shielded by Sucuri Website Security Solutions.

If you click any of the above links, and make a purchase, we will receive a small commission. At no additional cost to you.
Recent update: This site is now hosted on the Siteground GrowBig plan and we think it is great.
The Wahls Protocol a Radical MS Treatment